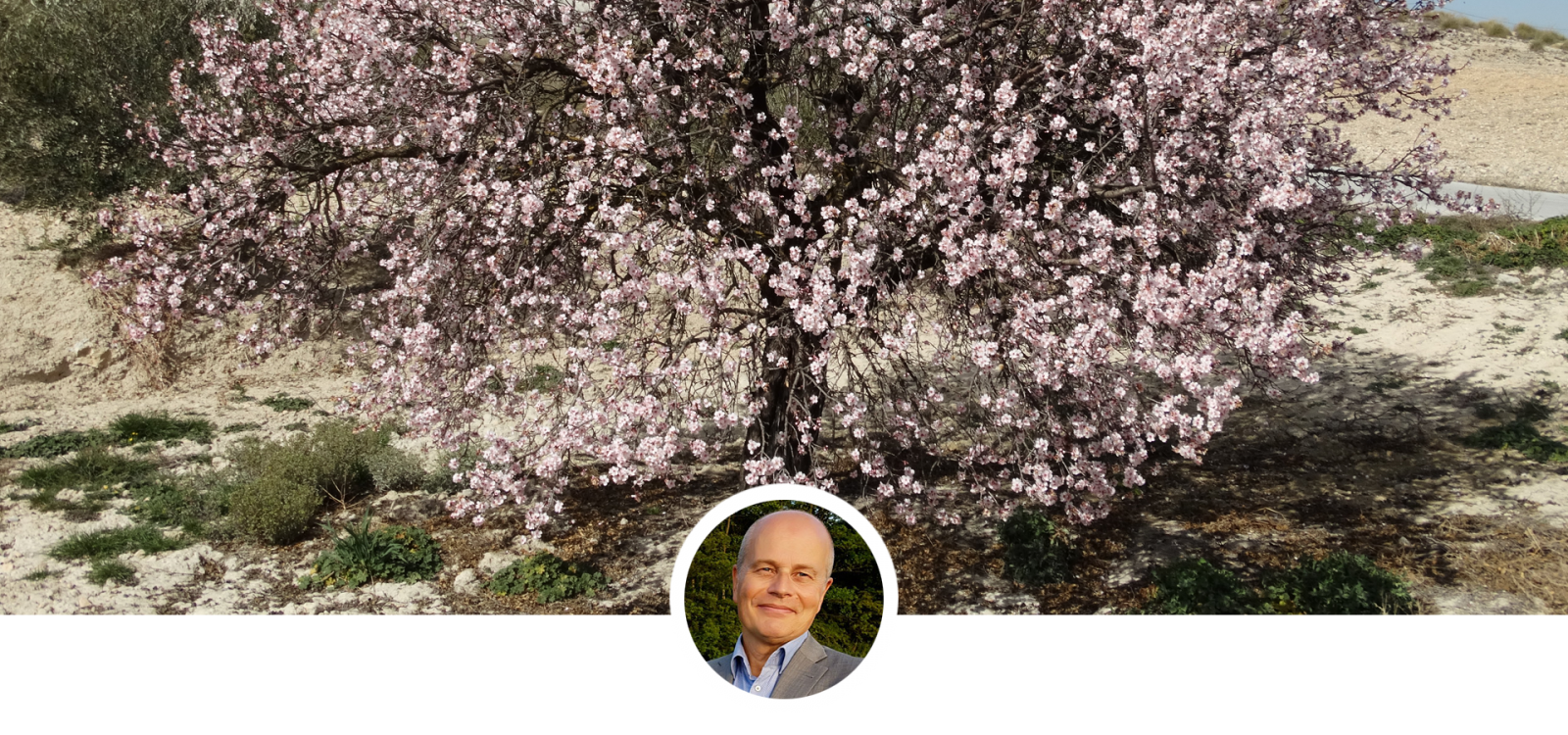 Welcome to the
Spring edition of the
Commonland Newsflash
Introduction by Willem Ferwerda
---
Dear colleagues, friends and all interested in our work,
I hope you are all well.
From the start I have had the privilege to lead Commonland's exceptional team in our effort to restore the earth's degraded landscapes by developing sustainable business cases at landscape level using a systemic framework.
Our last Newsflash dates only five months ago, yet an impressive number of developments have taken place since then. It was and is our mission to help kick-start the landscape restoration industry and I believe we are really at a crucial tipping point - the number of 4 returns (inspiration, social capital, biodiversity and financial capital) or other systemic landscape restoration initiatives is rapidly increasing; the interest of farmers and land owners in more sustainably managing their landscape is growing; we are getting more and more interest of local, national and international institutions, companies, and non-governmental organizations; and we are also increasingly in conversation with private partners and investors about funding landscape restoration efforts.
As our colleagues of the World Resources Institute and The Nature Conservancy recently concluded in their ground-breaking study on the economics of restoration titled The Business of Planting Trees: 'Restoring degraded land has the potential to become big business.' That is our aim: accelerating the 4 returns restoration of degraded landscapes, thus contributing to the ambitious goals of the Bonn Challenge and in fact achieving the Sustainable Development Goals.
The most remarkable event in this context is the floatation of Wide Open Agriculture, our Australian partner that has just successfully closed their Initial Public Offering and will be listed on the Australian stock exchange. A unique development because they are the very first 4 returns company going public, thus setting a magnificent example and allowing us to prove that 4 returns landscape restoration based on business cases is indeed possible.This issue of Newsflash will tell you all about this, and of course, we will update you on the other landscapes too:
In South Africa the transition from goat keeping to the sustainable cultivation of lavender is paying off, international leads for processed essential oils are abundant. And, yes!, now the Dutch Postcode Lottery rewarded our Extra Project submission, we are able to really speed up the direct restoration of the natural zone too. Thank you: Dutch Postcode Lottery, you are a great ally!
In Spain the 4 returns movement is getting momentum, over 120 farmers have joined AlVelAl that was recently awarded La Bandera de Andalucía – the Andalusian Flag – by the regional government for their role in revitalizing the South-Spanish Altiplano.
In the Netherlands we have only been active for a year and already many initiatives are sprouting up, most notably Amstelland Natural Dairy, an extraordinary initiative by 21 farmers who will 'supply' two things: dairy and nature. The profit sharing scheme is solely based on their performance in respect to natural capital: the more nature/biodiversity, the more profit. Another innovation that potentially serves as a striking example of how to transform our current financial and revenue models.
Our impact company 4 Returns Partners has taken off flight too: they have entered into several agreements with private corporations and public institutions and are now working on several large restoration initiatives in Zambia, Tanzania, Kenya, Colombia, Egypt and Haiti.
I strongly believe the key of our success lies in starting with the quest for purpose and meaning (the return of inspiration), facilitated through a thorough process of co-creation with stakeholders, often in cooperation with the Presencing Institute. It is great to read that the importance of such an integrated systemic approach is recognized by experts in the recent report on Agriculture & Food of The Economics of Ecosystems and Biodiversity(TEEB), a G7 and UN initiative.
There are too many things going on to summarize in this short introduction, so let me just say a big Thank you - Thank you - Thank you to all our stakeholders - colleagues, funders, investors and partners - without whose support we would literally be nowhere. The years to come, we will continue to develop sustainable businesses that will restore rather than degrade our ecosystems!
We can only do this by working together and creating long term partnerships, as it was rightly stated by the American forester/ecologist and author Aldo Leopold when he wrote:
"We abuse land because we regard it as a commodity belonging to us. When we see land as a community to which we belong, we may begin to use it with love and respect".
Please enjoy our latest Newsflash!