4 Returns Partners: Learning by growing
4 Returns Partners was initiated in late 2016 to scale up and accelerate restoration by offering 4 returns advisory and project development services for third parties and by collaborating with partner organizations. Its mission is to create market-based solutions for landscape restoration, from idea to execution. To accomplish this, 4 Returns Partners specializes in a portfolio of services including:
Collaborative design and development of 4 returns landscape strategies and restoration projects;
4 returns business development, financial structuring and technical assistance;
Multidisciplinary project management and support for on-the-ground implementation;
Stakeholder engagement and capacity development;
Access to finance and fundraising as an enabler of project implementation.
As a new impact company, 4 Returns Partners learns while it grows, and although the early stages have been challenging, we are experiencing rapid growth. Several 'Memorandums of Understanding' have been signed with leading global organizations, covering projects in Zambia, Tanzania, Egypt, Congo, Haiti and Colombia. Consequently, several feasibility studies and fact-finding missions were delivered across diverse topics such as: the replacement of traditional cook stoves responsible for deforestation, carbon finance and ecosystem restoration for hazard risk reduction and social revitalization.
Building on the track record and network of Commonland, we have been able to develop collaborations with large established organizations. In Autumn 2017, we reached an agreement with the UN Capital Development Fund for using the 4 returns-framework in their development projects, in addition to developing a 4 returns integrated landscape development plan in Tanzania.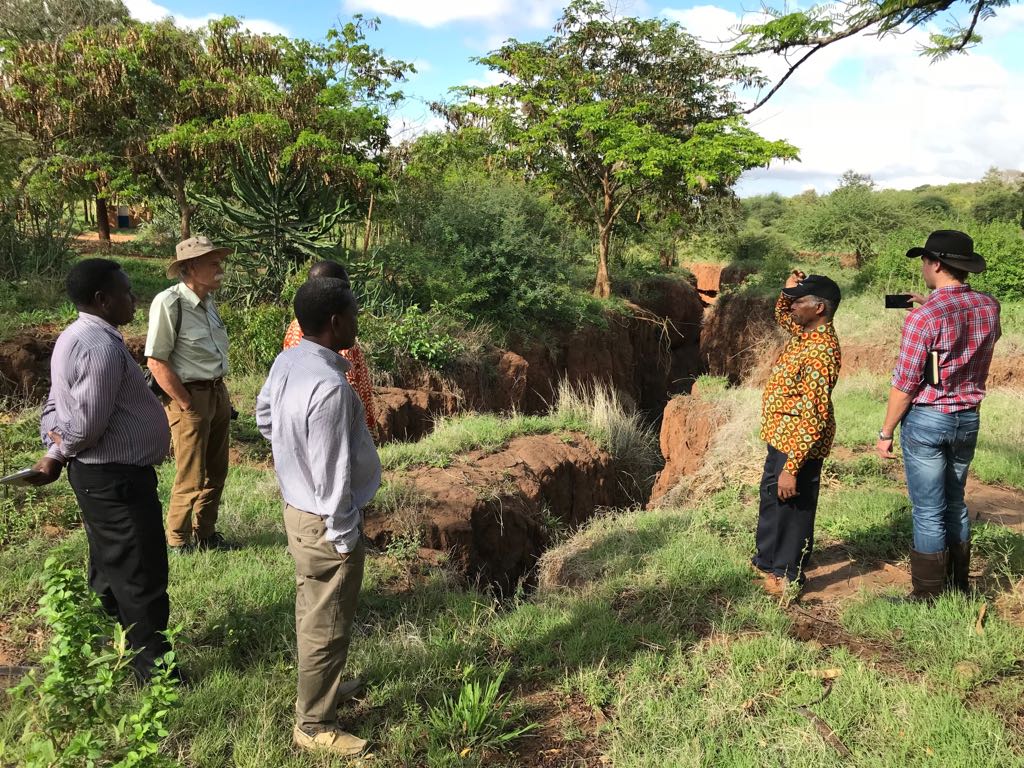 We also actively advocated our work within the food sector, which has a very large impact on landscapes globally. In collaboration with DEME and The Weathermakers we developed an inception report on the restoration and re-greening of the Sinaï and Lake Bardawil, Egypt. With partner New Foresight, we developed a positioning paper on the urgent need for a sustainable transition in food value chains. We co-organized a webinar on this topic with the World Business Council for Sustainable Development.
Together with the local government of Andalusia we started a program aimed at restoring the lagoons of Doñana National Park in Andalusia, Southern Spain, as part of the Heineken "Spain's water balancing strategy." They also gave support for the development of a project to improve water infiltration in olive groves. Also, we work with fruit producing companies on developing regenerative production approaches.
Finally, a project is in preparation to halt the massive degradation of Spanish landscapes where olives are cultivated in a traditional manner (covering a total of 2,5 million hectares). These production techniques are causing erosion, desiccation and soil infertility and regenerative agriculture offers an alternative to reverse this trend. 4 Returns Partners wants to help realize a transition of the olive sector in which regenerative production becomes the norm, lending heavily on the experience and learning already gained in regeneratively cultivating almonds. Such a system change requires action from stakeholders across all levels of the sector.