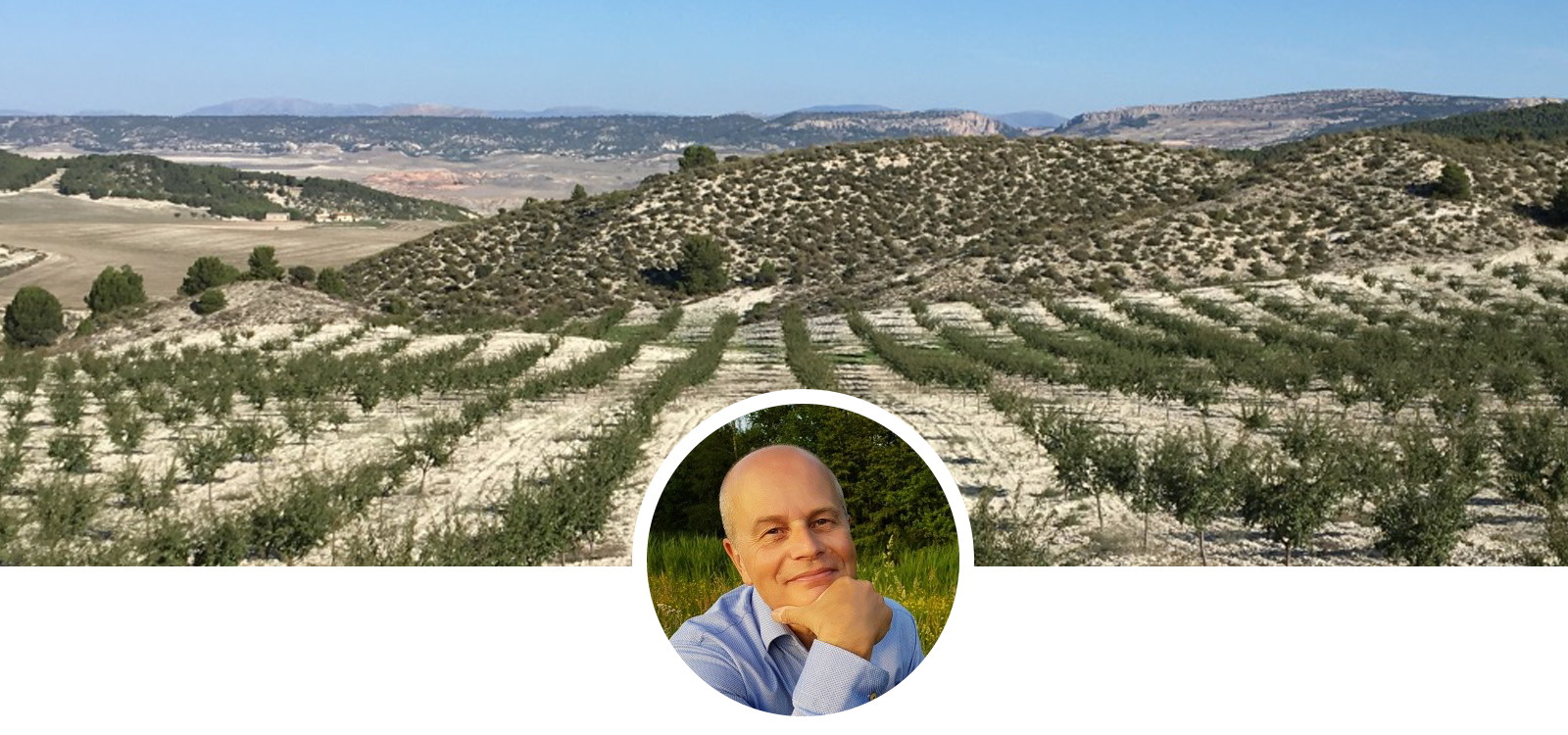 Healthy ecosystems provide healthy
food for healthy People
An Introduction of the January edition of Commonland's Newsflash
by Willem Ferwerda, CEO Commonland
---
At first glance, 2018 brought us more international tensions and an increase of political uncertainty, migration and feelings of insecurity. And talking about the environment: who was not impacted by the images of burning forests in California, floods in India and Japan and the droughts in Europe, Africa and Australia?
But if you look closer, you see another more positive picture: more and more people are working together to restore the ecosystems of our planet. More people are in search of purpose and want to re-establish their relationship with nature by doing things differently, by doing things better. A growing awareness of the effects of global deforestation, overexploitation of our life support systems, changing weather patterns, plastic soup, loss of biodiversity and unsustainable food production is emerging with a speed we have never seen before. The emerging movement that is connecting healthy ecosystems to healthy food to healthy people is very encouraging! According to an international team of scientists in the medical journal The Lancet that was published this month, we need a Great Food Transformation, as food systems have the potential to nurture human health and support environmental sustainability; however, they are currently threatening both. Providing a growing global population with healthy diets from sustainable food systems is an immediate challenge to halt biodiversity loss, restore ecosystems and transform towards more regenerative production systems.
Increasingly a younger generation is aware of this, and already acts by actively planting trees, buying healthy food, restoring degraded areas and starting regenerative agroforestry projects, or food forests to capture carbon, diversify crops and restore soils. The change we also notice is that more rural communities are starting to do things differently because they experience that the business-as-usual system of land use is not bringing the necessary solutions.
At Commonland we receive requests every day from farmers, landowners, local governments, water authorities and NGOs for guidance on how they can work with the 4 returns approach. This is a framework where each restored and well managed landscape results in inspirational, social, natural and sustainable financial returns, delivered through / in three landscape zones during a minimal period of 20 years.
Since 2014, we have been supporting the implementation of the 4 returns framework in four countries with our local partners. We have experienced that it is possible to restore landscapes that are based on a long-term holistic common vision, driven by local partnerships of farmers, landowners and others. By using the right tools, we all can turn degraded landscapes into flourishing, resilient and productive areas that generate measurable 4 returns based on business cases, that are attractive for a first group of investors. In this Newsflash we share some of our lessons.
In the Baviaanskloof (South Africa), farmers, supported by our partners Grounded and Living Lands, established a company that produces restorative aromatic oils, while large scale direct ecological restoration continues to take place. Our partner Living Lands is now the largest employer in the Baviaanskloof area. Meanwhile, work continues in the neighbouring Langkloof where a regenerative honeybush tea company and association has been established and steps are being taken to develop a water fund. In Spain, our colleagues from AlVelAl continued with improving water security through water infrastructure rehabilitation works and tree planting. The first investors came on board to help grow the 4 returns company La Almendrehesa which is creating an agroforestry system based on regenerative almond production. Fascinating spin offs were the Regeneration Festival, the local Restoration Academy and the Ecosystem Restoration Camps movement, an initiative of our ambassador John D Liu. A ground-breaking development was the public listing of our Australian partner Wide Open Agriculture on the Australian Stock Exchange. A good insight is given by Ben Cole in his interview on how this was achieved and where they are now. Furthermore, in the Netherlands, our 4 returns partner Wij.Land was established as an independent organization and several activities are now underway with farmers to participate in new business cases and soil improvement measures within the peat meadow system.
Meanwhile, we are building and testing a monitoring and evaluation system, as a universal tool for investors, farmers, governments and other stakeholders. In the Netherlands, we started a collaboration with the Dutch Government and the Presencing Institute to bring farmers and others together in a Lab. You can find more about this Innovation Lab, called 'For Tomorrows Harvest' in this newsflash. Our Lab activities in Australia have also commenced where we work with, amongst others, the University of Western Australia's Centre for Social Impact. Furthermore, it is promising to read about the second Massive Open Online Course on 'Business Model Innovation for Sustainable Landscape Restoration'. It will be launched on Valentine's Day, the 14th of February.
We also experienced an increased demand for technical advice on how to establish 4 returns landscapes: our company 4 Returns Partners is now working in Tanzania, Kenya, India, Zambia, Haiti and Spain. In this Newsflash, you can read more about an exciting activity that is taking place in the Democratic Republic of Congo with local partners.
This year has been a year of many challenges and also a year of many triumphs. We all feel that we are growing stronger together as group of people and as a network of organizations. The year ahead our focus will be on how we can achieve more impact using the 4 returns. By working together, staying focused on our priorities and putting people first we can realize these ambitions. That is our dream and that is the dream of our co-founder Mr. Wijnand Pon. In December Mr. Pon said farewell as Chairperson of Commonland but will continue to be part of our team as Founding Patron. Mr. Bela Jankovich has succeeded him as the new Chairperson of the Board. I would like to thanks Mr. Pon, Mr. Jankovich, our entire Board, our team worldwide and all of YOU, for your continuous support and trust. We can't do this alone.
Wishing you a year full of restorative actions!